Tilix
Tilix is an advanced GTK3 tiling terminal emulator that follows the Gnome Human Interface Guidelines.
Try Tilix
Source Code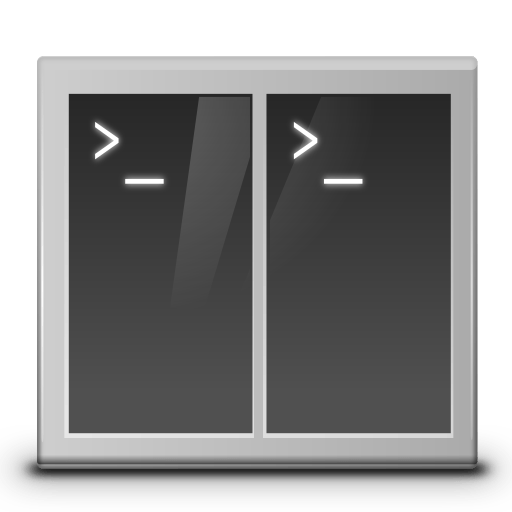 Features
Custom links
Terminals support custom titles and custom hyperlinks.
Drag and Drop
Terminals can be re-arranged using drag and drop both within and between windows.
Image Support
Transparent background image support.
Multiple Panes
Layout terminals in any fashion by splitting them horizontally or vertically.
Notifications
Supports notifications when processes are completed out of view.
Persistent Layouts
Grouping of terminals can be saved and loaded from disk.
Getting Tilix
The best way to get Tilix is from packages maintained for your specific Linux distribution. The following distributions have packages available.